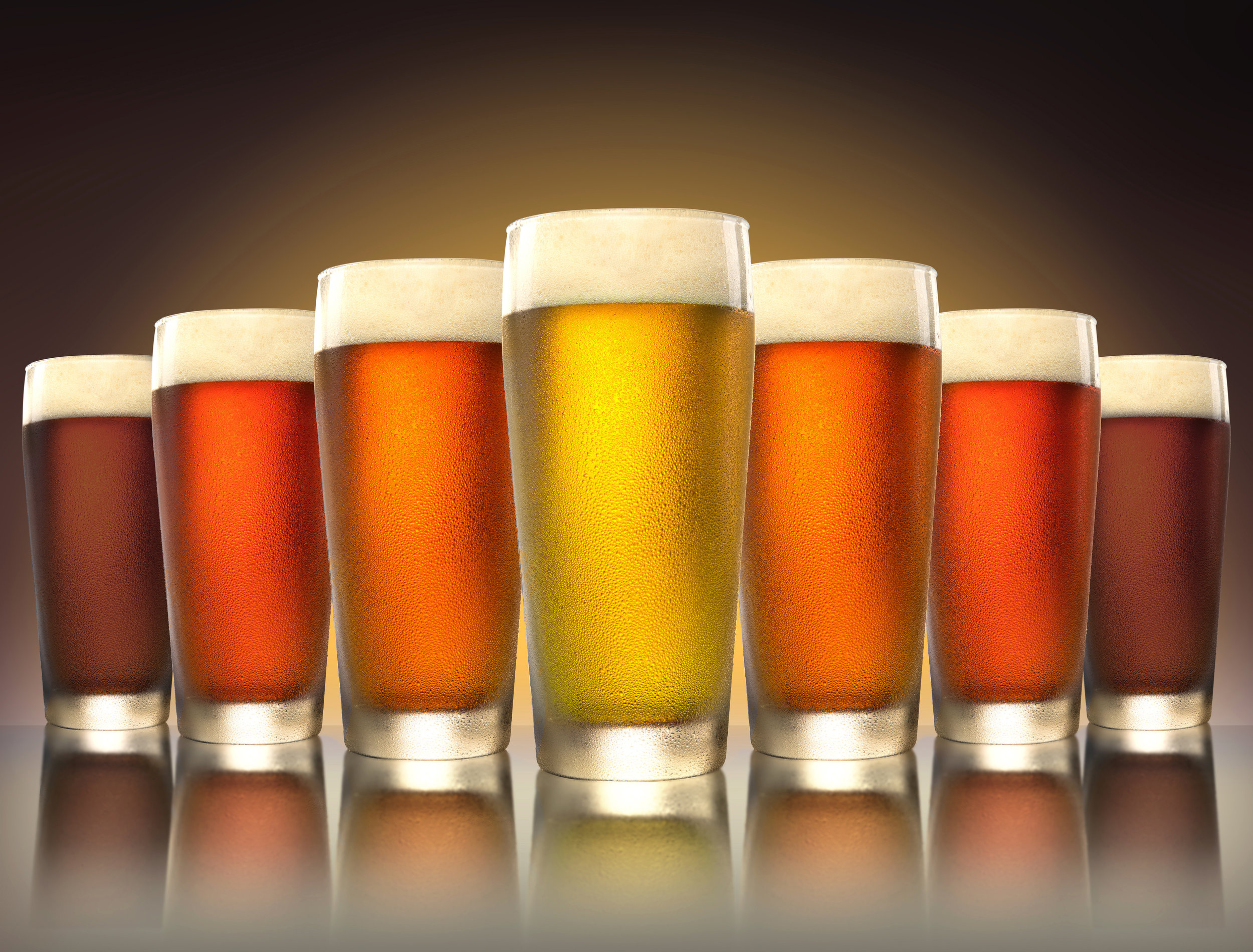 Hopzophrenia IPA
Mid-West style IPA where we tone down the bittering addition of hops and focus on highly aromatic hops added at the end to make a delightfully fresh IPA to please most palates.
Botched Lobotomy Brown Ale
A Brown Ale brewed with oats and local sourced honey giving the beer a creamy feel, yet finishes crisp with caramel and roast notes.
Catatonic Cream Ale
Golden Light Ale brewed with English malts, flaked corn, flaked Barley, and fermented with German Kölsch yeast making this a fresh, fruity, crisp beer suited for any occasion..
Vertigo's Balance
An American apricot wheat – a smooth light-bodied beer with a crisp finish.
Manic Black Lager
Schwarzbier brewed to style with German Pilsner and Munich malt, debittered black malt, noble hops and a traditional German lager yeast giving this beer a rich malty flavor with notes of coffee and roast, finishing crisp and smooth
All the Rage Brut IPA
Brut IPA is the driest style of IPA. So dry that the malt flavors take a back seat on this one. The light, crisp, refreshing taste with citrus and fruit aromas make for an easy drinking IPA. Is this a fad or the next great style of IPA? Only time will tell.
Full Pulp IPA
New England Style IPA is juicy, smooth, and hazy citrus flavor bomb made with barley, oats, and wheat. Hopped with Mosaic, Citra, El Dorado, and Amarillo.
Personality Disorder Porter
sold out for the season, watch for the a new replacement.
Citra Insane-O
A fruit bomb, a citrus bomb. Just like Captain Insane-O This beer shows no mercy!
What more do you want from a description? Drink it!
Aslyum's Escape
This Milkshake IPA provides a sweet, citrusy, and earthy aroma with a subtle sweetness and a silky
Mouth feel. This beer has a new age aroma with a nostalgic taste of your childhood summers.
What makes crazy good beer?
We know you're driving yourself crazy trying to figure out why our beer is so good. Relax, we'll tell you! It all comes down to the ingredients we use and the process by which we produce our delicious beer.
Better Water, Better Beer.
Beer is mostly water, which means the way we treat our water makes the big difference. We specially process Madelia water to keep things local and provide that smooth finish we're known for. It all makes for crazy good beer!
Brew Local, Drink Local.
From our water source to additional flavors such as the locally sourced honey in our Brown Ale, everything we put in our beer is as local as possible. We also give back to the community by recycling our remnants as animal feed.